We know that winter is still hanging on in some parts of the northeast. But we can't help ourselves; it is officially spring after all. Let us help you shake off those winter coats with our spring pastry line-up. We have seven indulgent new items available exclusively in the cafes.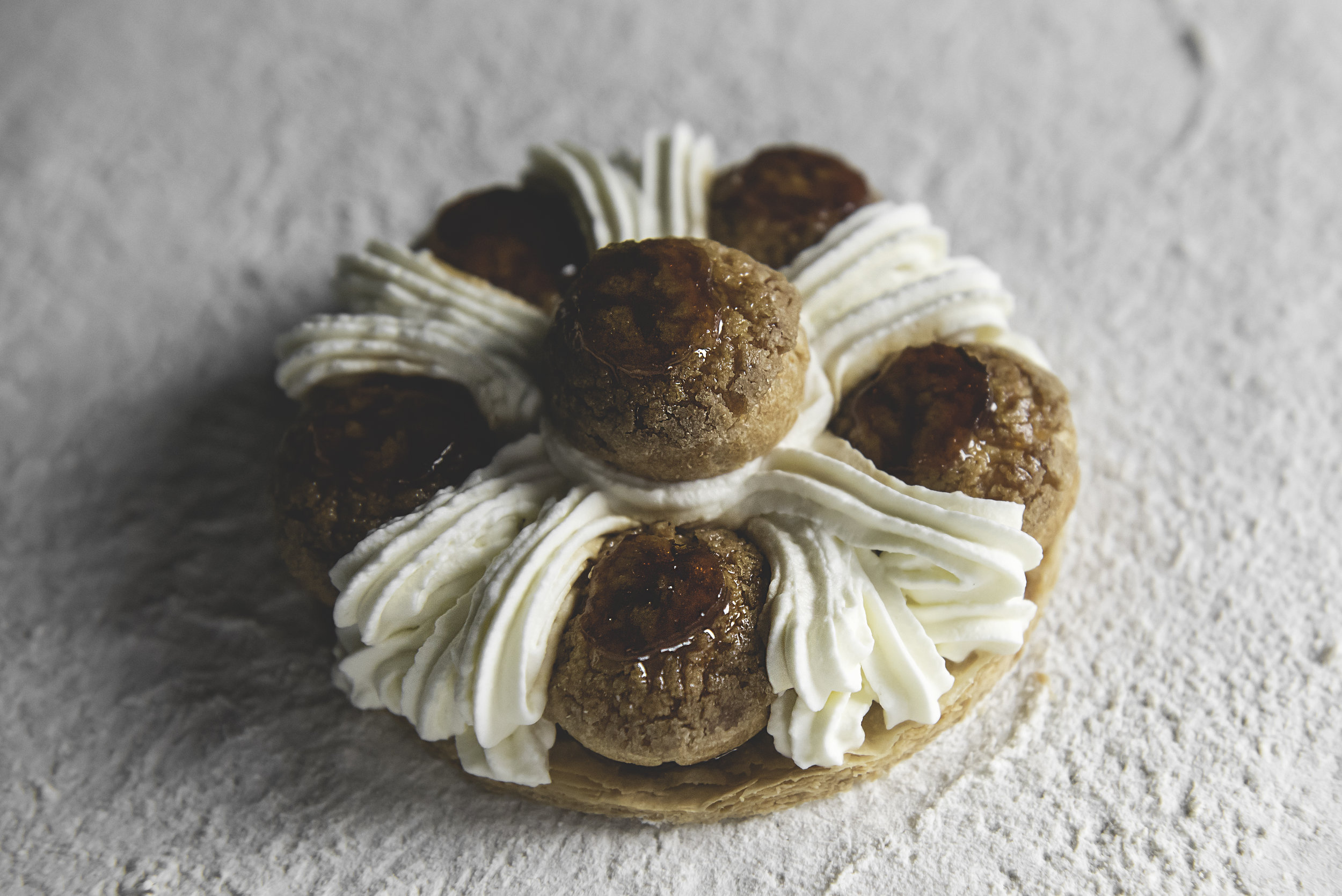 Classic profiteroles meets buttery caramel. We'll take three.
Chocolate Almond Toffee Tart
Carrot Cake Entremet & Petit Gâteau
White chocolate cream cheese mousse atop a carrot custard atop a pistachio cinnamon cake. #treatyourself
Get lost in a classic. Rich chocolate cake, kirsch cream, & candied cherries.
Sucre shell with mango curd and mango hibiscus gelée. This tart takes us straight to the tropics. No plane ticket required.
Apricot Rice Pudding Verrine
Comforting rice pudding with a tart apricot custard top.
Chocolate Avocado Macaron
Chocolate macaron shell with a white chocolate avocado filling. Pair with a milky macchiato.